(Read the back story.)

Judith Miller of The New York Times and Matthew Cooper of Time magazine are now one step away from jail. A federal appeals court in Washington upheld a lower court decision that found them in contempt for failing to disclose their informant in the Valerie Plame CIA leak case. It's now up to the Supreme Court to determine Miller and Cooper's collective fate.

Still the Justice Department has not subpoenaed Robert Novak, the right-wing columnist who outed Plame as a CIA agent.

It's a miscarriage of justice for Miller and Cooper to risk jail while the linchpin of the entire scandal basks in the light of an apparent immunity.

Subpoena Novak Now!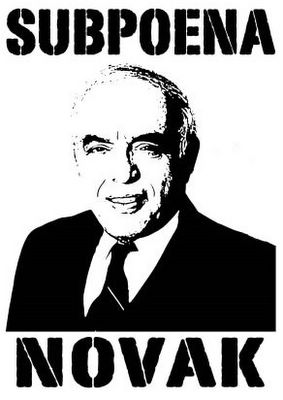 Source: urban outliers