I love the internet.

Without the internet, the only Pat Sajak I would know would be Pat Sajak, host of Wheel of Fortune.

With the internet, I get to meet Pat Sajak, conservative commentator who is fed up with arguing with liberals, who isn't sure about these internet goons, and who wishes people would leave ol' Tom DeLay alone.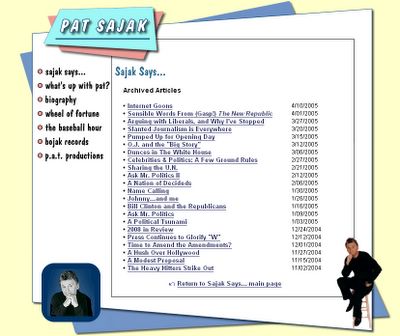 Source: patsajak.com