The suffix -stan means "country" for the seven Central Asian nations which have names ending in this syllable:

Since I find it all but impossible to remember all these names, I've determined that a mnemonic acronym is in order. Since no ordering of
AKKPTTU
creates
a standard English word
, these acronyms are incredibly crappy:
KKAPUTT
- A slurred variation of kaputt or kaput,
incapicated or destroyed
.
TTUPAKK
- A misspelled shout-out to the patron saint of 1990's rap,
Tupac Shakur
.
Enjoy.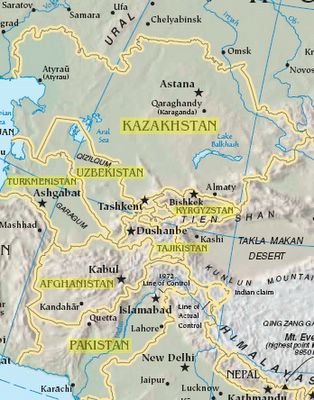 Source: CIA Factbook